3D Printer Wall Intelligent Direct Wall Ink Printer

Wall Printing Machine Product introduction
YC-28 Vertical wall printer uses basic color "C M Y K " to print the images directly on the wall .

Do you think such a beautiful image above your bank, a picture on the wall of the room or a special print in the kitchen. because our Auto Wall Painting Machine suitable for inside and outside, you can even your favorite image printed on your fence or wall. Of course our prints for enterprises and institutions as a result. Of course ,logos or texts are printed inside and outside walls without problems.
Wall Printing Machine Specification
Model

YC-28 2 printing heads Vertical Wall Printer

Machine Control

Wireless mobil & pad control machine

Photo printing

Wireless PAD photo printing

Printing head

2pcs Epson Piezoelectric nozzle

Machine size

150*4(w) x 257(h) x 50(d)cm

Printing size

200CM height, Printing width is no limit

Ink

synthesis ink

Color

4 color, 80ml ink tank

Suitable

Brick wall, painted wall, wall paper, canvas, Wood, galss, cemaric tile etc.

Printing resolution

360x720dpi, 720x 720dpi, 720X1440dpi

Raster

No Raster (raster machine can not use outdoor)

Digital transfer

Fiber Cable

Processor

Altera

Power supply

90-246V AC, 47-63HZ

Power consume

no-load 20W, ordinary 100W, maxi 120W

Noise

Ready mode<20dBA, Printing<72dBA

Operate

15°C-35°C(59°F-95°F)10%-70%

Storage

-21°C-60°C(-5°F-140°F)10%-70%

Driving program

WindowsXP, Windows 7, Windows 8, Windows 10

speed

2pass:12 sqaure meters per hour

4pass:8 sqaure meters per hour

8pass: 5m2/h

language

English, Chinese
Product features:
1). CE ROHS certificate, CE approved for Wall Printer, and ROHS approved for ink
2). Stable, High efficiency, Current machine with fiber cable, and use motor to instead of raster, add anti static program, those improvement make machine is more stable and high efficiency
3). New Technology, New Business Opportunity, This product developed by us, it is our patent product.
4). High Resolution, Printing resolution can reach 1440 dpi.
5). LCD control panel in English, convenience of operation control.
6). One yea warranty, lifetime technical support, and we could upgrade machine for customer for free, just need customer to pay part's cost difference
7). Environmental ink, Individually wall decoration, the ink is customized, it is environmental, and it is not fade easily, and keep more than 10 years. Machine can print any photo and word according customer's request.
Wall printer advantage
1.The machine has good compatibility and widely use.It can print the picture (design) on any wall.
2.The wall printer is fast and low-cost. No need film. Any output software and document are supported.
3.There is a professional color management software.The color can change at any time and no need to pay extra cost.
4. Full color image can complete at once. The gradients of image will shows prefect.
5. You can master all of skills within 1 or 2 days. No need any professional knowledge.
6.The wall printer machine is controlled by computer. Without plate and the need for an operator. Easy operation and maintenance.
7.High precision and perfect printing: The printer use special ink shows the image very lifelike. The final image is waterproof ,sunscreen and wear resistance.
8.The wall printer machine use closed and continuous ink system. You can add the ink conveniently.This design can avoid the dust into the system and can protect the ink of ejecting head flow fluency to minimize the print cost.
9.Meet the public demands for environmental protection and their healthy care. Unlike traditional decoration materials will release a lot of toxic gases, acrid smell lingering
Printing Samples :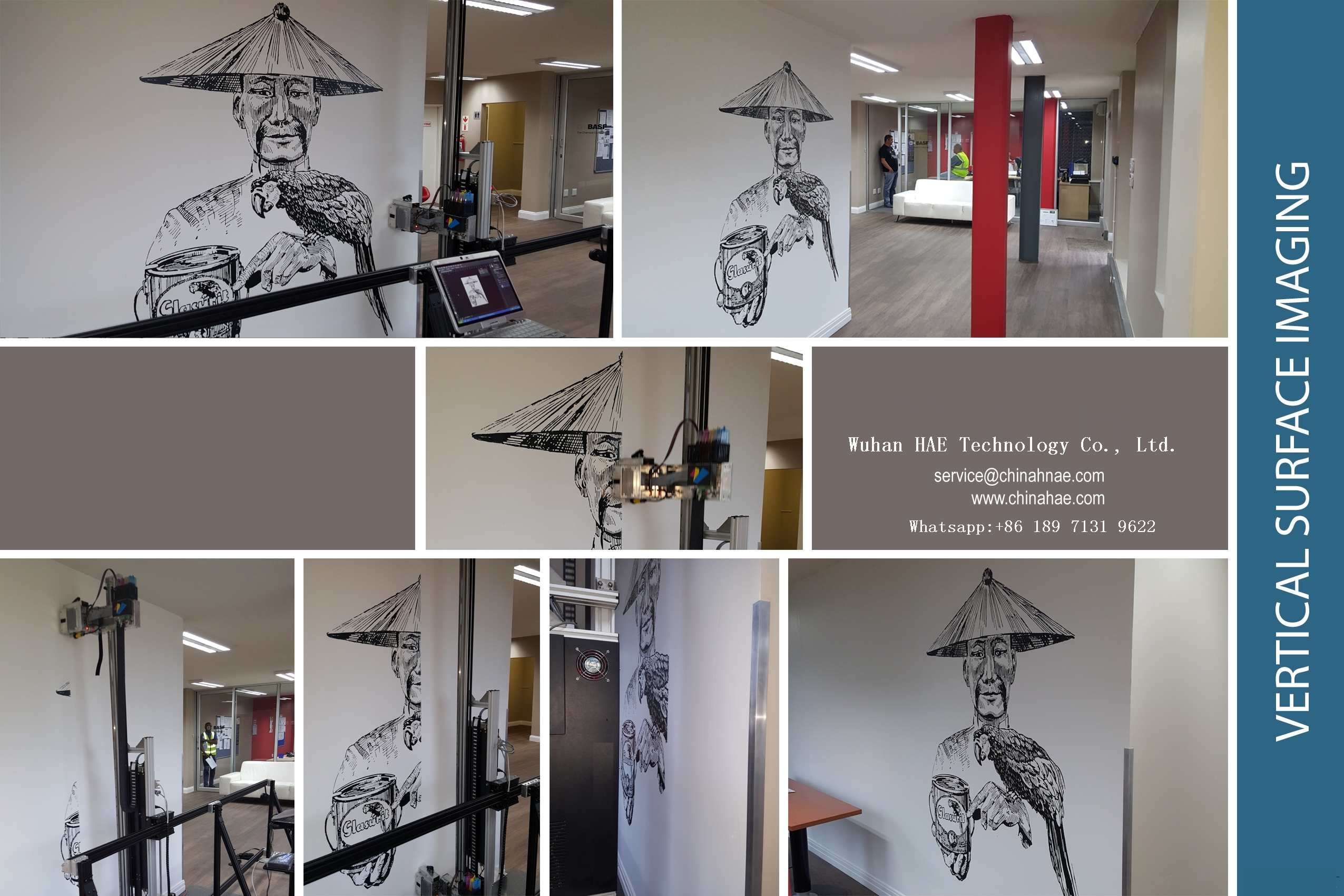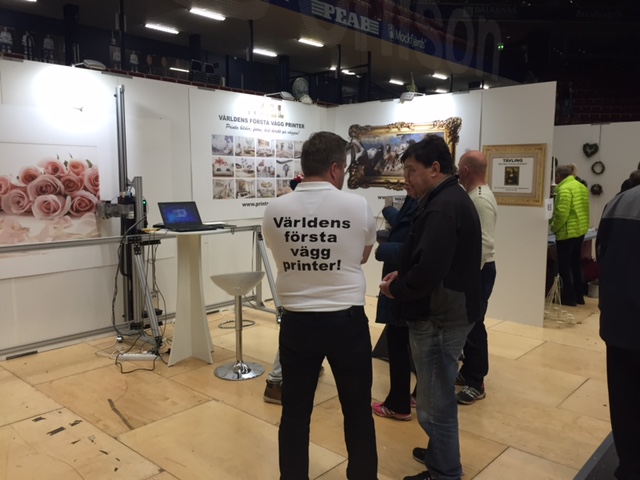 Packaging and Transportation :
Auto Wall Painting Machine delivery time is depends on the order quantity ,generally in 3 -8 days .
Intelligent Wall Painting Machine packing boxes are three layer of corrugated board boxes,ensure that the product can arrive safely to your hands.
According to different products,our packing method is different .

We have two types of packing: suit for air and ocean transportation.
Packing by wooden case, more security delivery with heavier weight and reasonable freight